Projects
LIVE is one of the research projects within the 6th Framework of the EU IST, seeking for intelligent content production methods and tools for interactive digital broadcasters to stage live media events such as the Olympic Games.
Lectures
Detailed information on courses, lectures, seminars and practical training sessions can be found here.
Contact
Prof. Dr. Stefan M. Grünvogel
+49 221 8275-2526 stefan.gruenvogel (at) th-koeln.de
Consultation hours by agreement.

Computer Animation and Computer Science is one of the subject areas of the Institute of Media and Imaging Technology (IMP) at the Cologne University of Applied Sciences. We research and teach in the area of computer animation and mathematics. A special research focus is on the user experience and design of interactive systems like computer games and virtual and augmented reality.

As the topic computer animation is closely related to computer graphics we actively cooperate with the Computer Graphics Group. We share two motion capture systems and jointly initiate and supervise bachelor and master projects.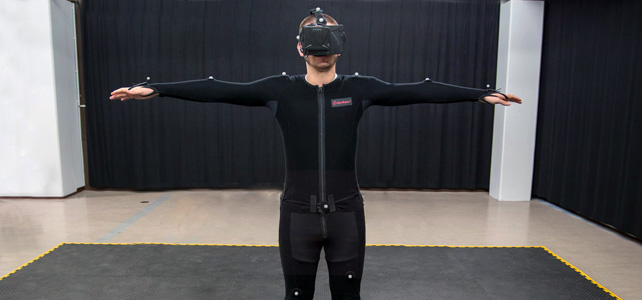 The Motion Capturing Studio at the Cologne University of Applied Science is run and shared by the Computer Animation Group, the Computer Graphics Group and the Cologne Game Lab. It consists of 24 Infrared cameras together with a pool of technical equipment for virtual environments (like e.g. VR-goggles and 3D projection technology).

Our interest lies in the analysis of the recorded movements and in the reuse of these movements for interactive applications, like e.g. virtual prototyping or previsualistion for movies.